CURRENT MEMBERSHIP PROMOTION (Must be Sponsored by a current member)
WOTM MEMBERSHIP SPECIAL, GOOD UNTIL 08/01/2020 (Extended to the COVID-19 pandemic)
CURRENT MEMBERS SAVE BUY ONE GET ONE 1/2 OFF ONLY $45 FOR TWO YEARS DUES (Save $15)**
NEW MEMBER SPECIAL SAVE 25% PAY ONLY $45 FOR TWO YEARS DUES PLUS NO APPLICATION FEE …TWO YEARS ONLY $45
**Note to receive DISCOUNT you must sign up and pay through the Chapter, you CANNOT PAY ONLINE to receive the discount as this is a Chapter promotion NOT an International promotion.  You may mail your check for $45 with your Moose ID number to the Lodge at 25721 Jesmond Dene Rd., Escondido CA 92026.  We will be checking mail during the Lodge Closure.
General election was held during the General Meeting on June 3, 2020 @ 7 PM.  Newly elected officers take over on July 1, 2020.
The Office of Recorder remains open.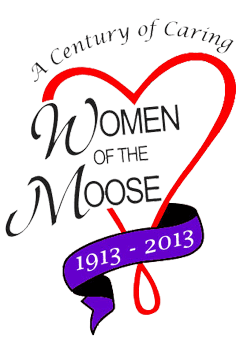 BOARD OF OFFICERS
Senior Regent
–
TERRIE JACOBSEN
 
 
 
Junior Graduate Regent
–
MERIDEE REYNOLDS
Junior Regent
–
AMBER FREEZE
 
–
 
Sec/Treasurer
–
LIZ CREWDSON
Recorder
–
VACANT
APPOINTED OFFICERS
Guide
–
 NORA WILLIAMS
Assistant Guide
–
 EVELYN RAEDEL
STANDING COMMITTEES
Higher Degrees
–
 
 
–
 
 
–
 
CHAPTER DEV COMMITTEES
Membership Retention
–
GLENDA KELLOG
Mooseheart/Moosehaven
–
 
Community Service
–
 
Activities/Sports
–
 
Green Cap/Ways & Means
–
MERIDEE REYNOLDS
 
–
 
 
–
 
 
–
 
 
–
 
AUDIT COMMITTEE
 
Chairman
–
 Cindy Mintz
Member
–
 
Member
–
 
REVIEW COMMITTEE
Chairman
–
 
Member
–
 
Member
–
 
 
–